You might wonder "why do I need a Hotspot gateway? What are the benefits?"
We are here to help you!
Why do I need a Hotspot gateway?
If you offer or are planning to offer Internet access to your visitors, you will need to ensure that your network is protected and everyone has access to the Internet without any visitors using the service unfairly.

A Hotspot gateway is a device that provides authentication, authorization and accounting for a wired or wireless network.

The Gateway has different types of access methods which are selected according to the business' requirements in order to control who has access to the network:
•  User agrees to the terms and conditions of use
•  Business provides a code (paid or free) to the user
•  User provides personal information (e.g. name, phone number, email address...) in order to connect to the Internet
Read more about Internet Wi-Fi Hotspot
What are the benefits of Guest Internet Hotspot gateway?
Guest Internet is market leading Internet Hotspot Gateway with content control.
Our low cost Internet Hotspot Gateway has no extra charges or monthly fees and provides the following:
•  Easy to install and manage
•  Free lifetime support
•  Promote your brand with a custom login page
•  Protect your network against malicious users
•  Fully manage public Internet access
 -  Different types of login (agree with disclaimer, email login, and login with a code)
 -  Setting limits to all the users or to individual codes - time limit, speed limit and data limit
•  Manage your units remotely with a free Cloud service
Read more about Guest Internet
Guest Internet at a glance
Guest Internet products are completely web based, easy to setup, install and manage.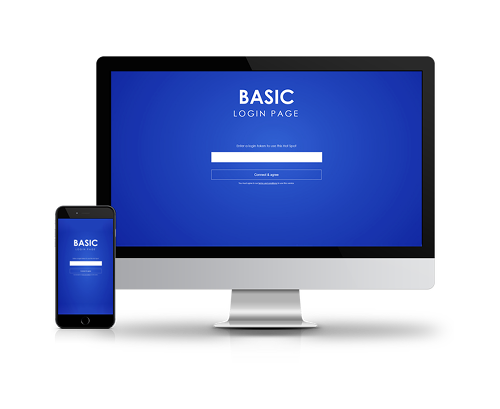 The GIS units offer 3 custom login page options:
•  One of the 12 default background images can be selected when setting up the unit
•  Upload a JPG image for a custom background
•  Fully customized web page - for more information, please click here.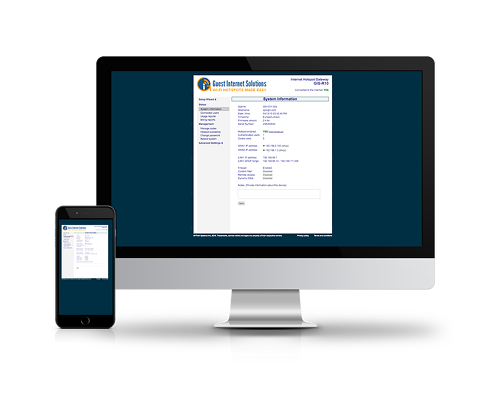 The admin interface is very easy to use, when you first install the unit, the wizard will guide you through the setup process.
We also have and online documentation that can help you at any point, from setting up and configuring to more advanced settings.
You can see our documentation here.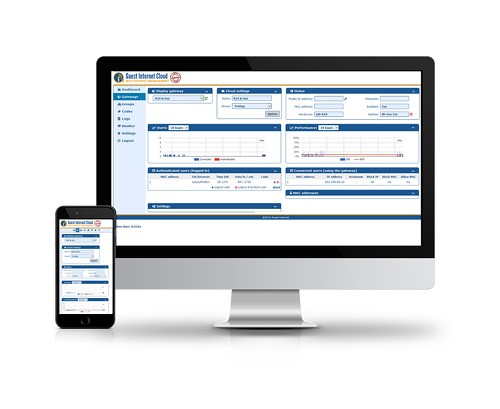 The GIS Cloud gives access to one or to many GIS products to be managed remotely, there is no limit to the number of products that can be monitored and managed using the Cloud portal, and no limit to network growth.
For more information on the GIS Cloud, click here.
Our solution for Student Accommodation and Halls of Residence

•  Gateway supports one or more outdoor wireless access points
•  150Mb/s throughput
•  Credit card billing option
•  Peer to peer P2P blocking that prevents illegal file downloads

•  Gateway supports multiple wireless access points
•  200Mb/s throughput
•  Credit card billing option
•  Peer to peer P2P blocking that prevents illegal file downloads