Internet Hotspot Solutions for Schools and Colleges

Although Internet access is a must for school curricula the service must be locked down with 'parental controls' that prevent students getting access websites that promote content which is unacceptable within the school environment. Guest Internet gateways provide those 'parental controls'.
Characteristics.
•  High performance Internet gateways that are simple to install
•  Plug and play: the easy to use wizard speeds installation
•  Custom login page with client branding, choose from 12 backdrops or create your own design
•  Protect with the built-in disclaimer; the legal disclaimer can be edited
•  Seven login options are available
•  Authenticated access uses codes that are generated and managed on the unit
•  A firewall protects the business network from hackers with PCI DSS compliance
•  Master bandwidth control, and individual bandwidth settings for each code
•  Content filtering is available to ensure a family friendly Internet service
•  Monitor Internet utilization through comprehensive reports
•  Access code API for PoS and PMS applications
•  Remote access and configuration
•  Free Cloud management service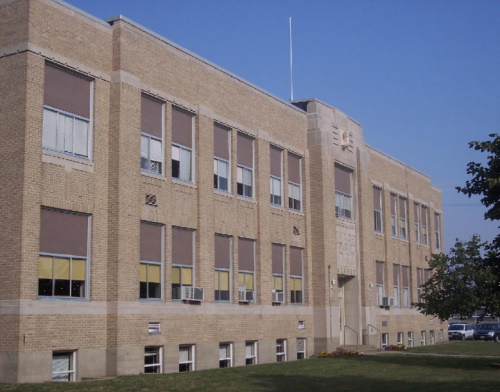 It is very important that the school can block peer-to-peer (P2P) file sharing software to ensure that the school is not held responsible for copyright infringement. Data download speeds are also regulated to share the Internet resources between all students.
The Guest Internet gateway protects students from the undesirable parts of the Internet, and protects the school when students try to share copyrighted material.
The school can use the Guest Internet gateway to control access to the Internet. Each student is issued with an access code that is tied to the students computer. The access code determines the time that the student can use the Internet. Reports also show each students Internet usage. The school can also use the gateway custom login feature to prepare a home page for the school, and advertise events via the login page.
Nossas soluções para Escolas

•  Gateway para instalações que requerem múltiplos pontos de acesso wireless
•  Throughput de 200Mb/s
•  Bloqueio de Peer-to-peer (P2P) para prevenir o download ilegal de arquivos
•  Filtro de conteúdo e bloqueio de sites adultos

•  Gateway para instalações que requerem múltiplos pontos de acesso wireless
•  Bloqueio de Peer-to-peer (P2P) para prevenir o download ilegal de arquivos
•  Filtro de conteúdo e bloqueio de sites adultos
•  WAN Duplo com throughput de 400Mb/s, com balanceamento de carga e failover para alta confiabilidade

•  Gateway para instalações que requerem múltiplos pontos de acesso wireless
•  Bloqueio de Peer-to-peer (P2P) para prevenir o download ilegal de arquivos
•  Filtro de conteúdo e bloqueio de sites adultos
•  WAN Quádruplo com throughput de 1000Mb/s, com balanceamento de carga e failover para alta confiabilidade