Guest Internet Solutions
WI-FI HOTSPOTS MADE EASY
Services
Custom Login Page
for your hotspot gateway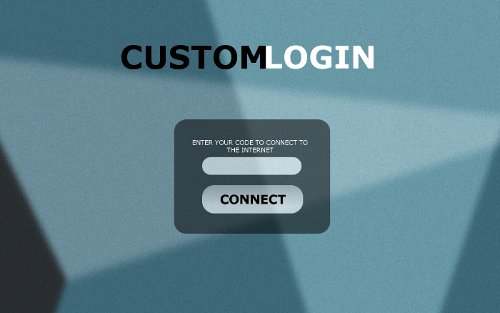 You can create your own custom login page. The only requirement being knowledge of programming using HTML, CSS and Javascript.
You can find more details on this in our Product Manual from page 82 onwards.

The completed program is saved as a ZIP archive (e.g. using WinZip). The login page can be customized with a logo, a corporate identity, and information about the hotspot or public Internet service


If you don't know HTML, CSS and Javascript, we can do it for you.
Your login page can include:

Your own logo to promote your brand
A custom background
Modifications to the login box and login button
Responsive web design, making you mobile-ready
Multi-lingual options
Links to your 'walled garden' in the style of your website
Advertising of special offers
Please call Shirley Tello on 786-358-5405 for a quote on requirements for your custom login page.
Or contact us using the
contact form
Product Branding
for OEM customers

We offer a private label branding service for our systems integrators and OEM customers who wish to promote their own brand to the market. Product branding permits changing the following product characteristics:

Firmware has the OEM's graphic logo, both for the admin pages and for the login screen code entry box. All references to Guest Internet are removed (see screen below)

The front panel label is customized with the OEM's graphic design (see diagram below)

Documentation source files can be provided for customization

User manual Quick start guide Data sheet

The standard enclosure color is red, however other color options are available for larger quantity orders


Please call Shirley Tello on 786-358-5405 for more information about cost and volume options for your branded product.
Or contact us using the
contact form